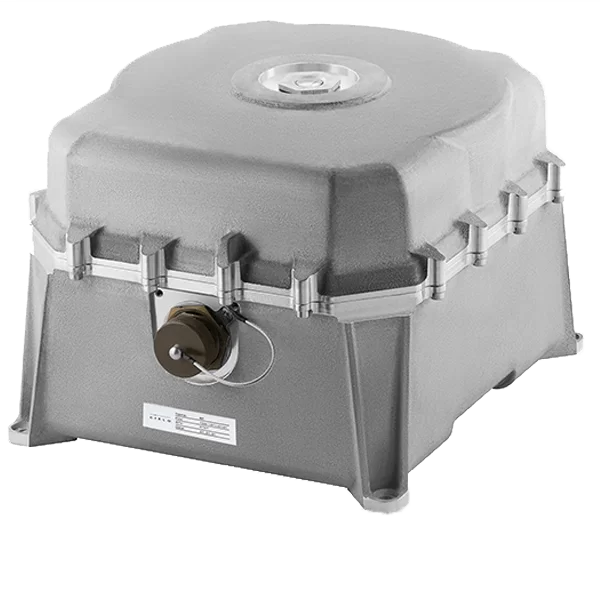 TERRA 1000 NF
High accuracy north finding system – provides fast, high precision, autonomous, and accurate north finding
Supplying and maintaining extremely accurate azimuth data, including 3D rotation, in-operation.
The Terra 1000 NF (North Finding) System is an inertial based system which provides fast, high precision, autonomous, accurate north finding. It employs the latest closed-loop fiber-optic gyro (FOG) technology, supplying extremely accurate azimuth data with respect to the geographic north of the earth.
Compatible for the following applications:
Air defense radars
Pure inertial ultra accurate north-finding systems
Optronics and Radars
Long range observation systems and radars
Missile launchers
Missile and rocket launchers
Terra 1000 NF Benefits

Extremely fast and accurate:
Two-four minutes for highly accurate azimuth data.

Extremely reliable
Constant maintenance of azimuth during operation

Reference system:
Extremely high accuracy enables test and calibration of other pointing applications.

ITAR-Free
Our products are ITAR-free and are entirely designed and developed in-house
TECHNICAL INFORMATION
The Terra 1000 NF is a highly accurate north finding system containing closed-loop fiber optic gyros and linear rebalanced accelerometer technology.
Cielo_Terra1000_NF_Datasheet
Parameter
Performance
Position Accuracy
Inertial
N/A
Integrated
N/A
Heading Accuracy
Inertial
1 mil or better
Integrated
N/A
EXPLORE MORE OF CIELO ADVANCED SOLUTIONS
SUCCESS STORIES
Cielo Inertial Space Solutions
Space applications require accurate, high bandwidth systems.
Additional unique requirements include the absolute need for observation systems to provide
line-of-sight stabilization pointing and to overcome the behavioral problems often caused by radiation in space.
Explore Success Stories
SUCCESS STORIES
DIMU
Cielo has developed an advanced new generation IMU system
based on the closed loop Fiber Optical Gyroscopes (FOG) and linear rebalanced accelerometer technology.
Explore Success Stories